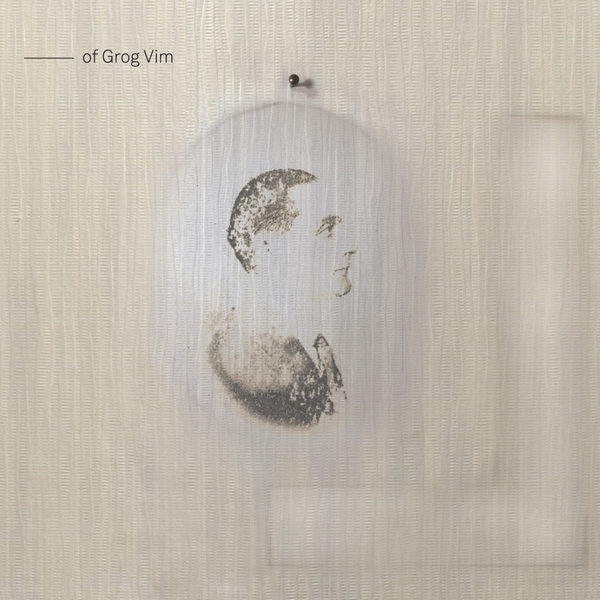 Of Grog Vim is the 15th album by italian experimental cult band Larsen. A cinematic take on the epic life of the legendary visionary Grog Vim

After two albums deeply marked by the smoky voice of "dub diva" singer Little Annie "Of Grog Vim" is the first fully instrumental to be released by the band since they started 20 years ago and features special guest multi-instrumentalist Thor Harris (of Swans fame) on trombone on two pieces.

Larsen "Of Grog Vim"

1. Mother Vim

2. Gordon and Grog

3. Aiming the Target

4. Grog Descending

5. Test 1-10

6. The Grog Vim Accident

7. Legacy

8. Back to the Moon

All music written, performed and produced by Larsen:

- Fabrizio Modonese Palumbo guitar, electric viola, diddley-bow

- Marco Il Bue Schiavo: drums, cymbals, glockenspiel

- Paolo Dellapiana: electronics, keyboards, accordion, thumb piano

- Roberto Maria Clemente: guitar

Trombone on 4 and 6 by Thor Harris

Recorded by Marco Milanesio and Paul Beauchamp and mixed and mastered by Marco Milanesio at O.F.F. Studio - Torino, 2015

Artwork by Bellissimo and the Beast

http://Larsen.to.it http://www.facebook.com/Larsen.To.It http://www.twitter.com/Larsen_it http://www.importantrecords.com http://www.facebook.com/OFFStudioTorino http://www.bellissimoandthebeast.it/
Na jaren heeft Larsen weer een nieuw album uit!
Twee nummers vindt u
hier
en
hier
Steek de loftrompet of spuw uw gal!